Sacramento Metro Chamber - Invitations and Programs
I designed and distributed events-based graphics during my time at the Sacramento Metropolitan Chamber of Commerce. This section showcases a few of the invitations, programs and other events-based marketing materials I created while a staff designer at the Metro Chamber.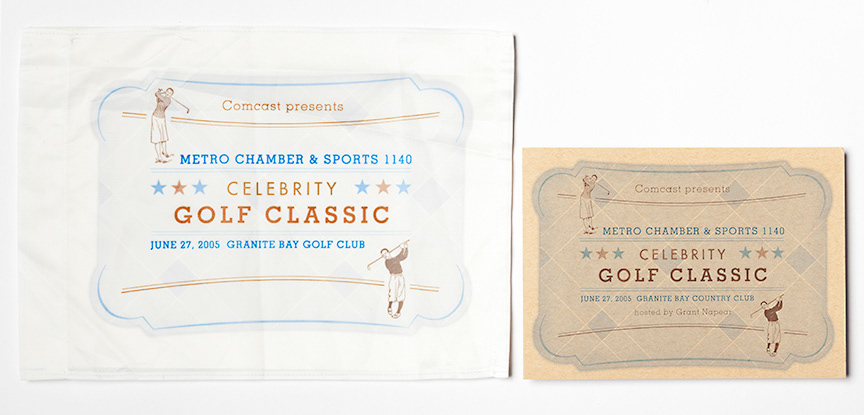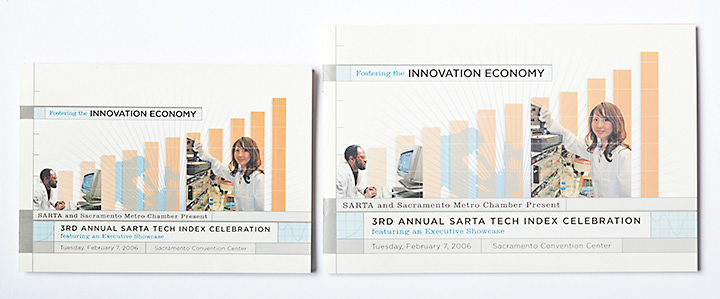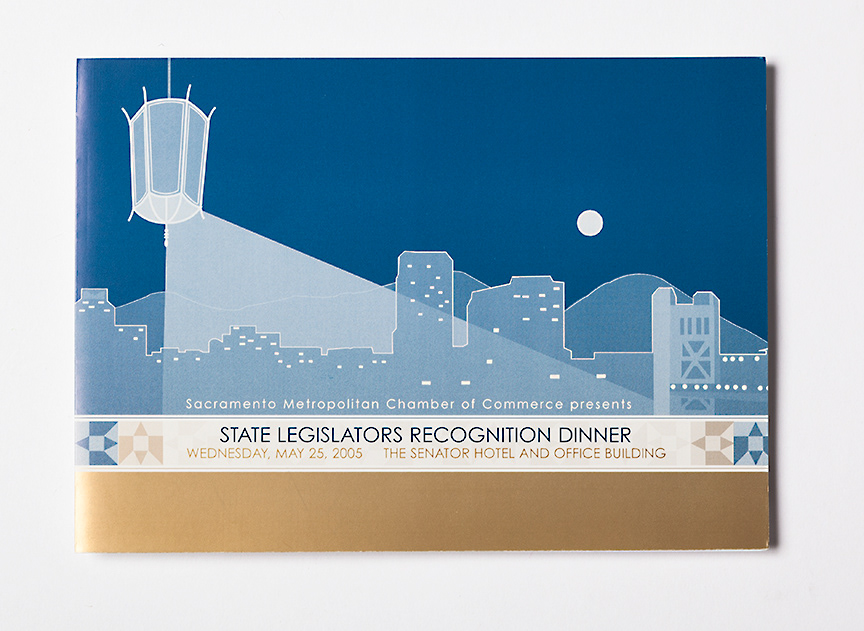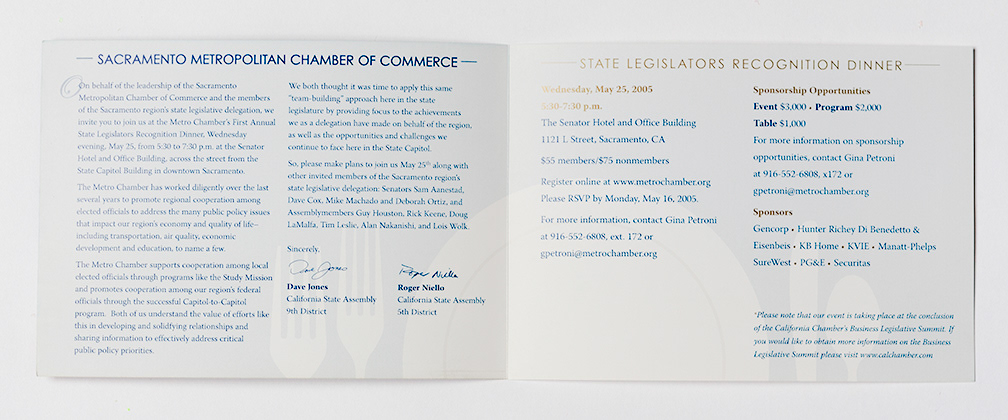 Pictured above are the cover and interior spread of an invitation for the State Legislators Recognition Dinner.